Key Fund, one of the North's longest-standing investors in the community/social enterprise sector, has announced a new CEO. Matt Smith, previously Deputy CEO, with over 13 years' experience with the organisation now takes over the helm.
Hugh Rolo, Chair of the Key Fund Board, said: "We are extremely pleased Matt has taken on the CEO role. Not only is he committed and passionate about the organisation, he has a long track-record at the Fund. He brings a wealth of experience and knowledge, as well as the vision and drive to take Key Fund forward."
Matt Smith was seconded to the Big Lottery Fund in recent years, has extensive expertise in the Social Investment sector, and is a well-known, respected face in the community/social enterprise sector at large.
Key Fund has supported community/social enterprises for over 16 years, helping thousands of new start-ups and existing businesses to expand and grow. The first half of 2015-2016 saw unprecedented business, with more investment than in the whole of the previous year, itself a record breaker.
Hugh Rolo said: "Matt's role ushers in a new era for Key Fund. We have taken stock of our position and reshaped the business model going forward. Key Fund has always evolved to work with the challenges of the social enterprise sector, and we're looking forward to this new chapter in our 16-year legacy."
"I'd like to thank the outgoing CEO, Sam Tarff, an innovative, entrepreneurial and growth-orientated CEO, who has now decided the time is right to move on."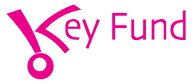 Key Fund completed a staffing restructure in January. Its investment team will continue to be led by Garry Brown, who joined the Key Fund in 2009 after many years' experience in the banking sector.
Hugh Rolo continues as Chair.
Matt said: "I'm looking forward to working with the management team and Board on our refreshed strategy for Key Fund, building on our long track record and experience of bringing the right kind of money to community and social enterprise across the North."
Key Fund continues its investments via a range of funders, including: the Regional Growth Fund, European Investment Fund and Social Incubator contracts. Key Fund has benefitted from investment from Big Society Capital and continues discussions with a number of other Investors.
Send to Kindle